Celebrating Changemakers 2022
Carrie Bobb, CEO of HelloJenny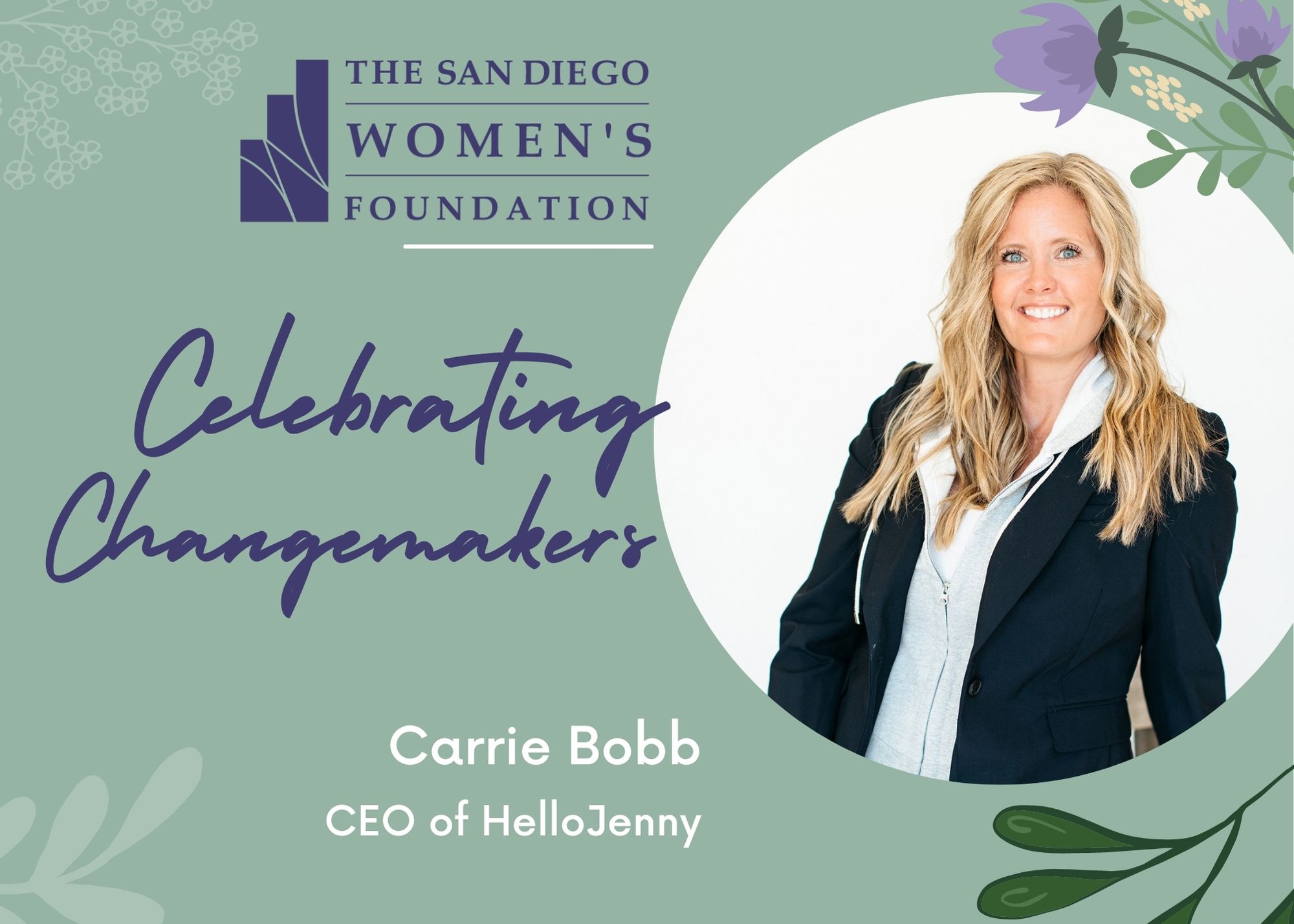 In honor of Women's History Month, we're spotlighting women making a positive impact in our community through a "Celebrating Changemakers" series.
Our next spotlight is Carrie Bobb, CEO of
HelloJenny
. Carrie was nominated by SDWF President Michelle Candland, who shared "I first met Carrie several years ago when she interviewed for her first commercial real estate broker position. She was focused, driven and knew what she wanted. Since then, Carrie has blossomed into the brilliant intelligent compassionate leader she was destined to be."
Learn more about Carrie below.
Tell us one fun or surprising fact about you:
I played volleyball in college.
What inspires you?
Women entrepreneurs and business leaders who pave new roads.
What is the most courageous thing you've ever done?
Lobbying Congress about removing sexual assault and rape from employment contracts.
How do you hope to make a difference in our community?

I hope to inspire and equip young entrepreneurs to build their businesses with purpose. 75% of Americans trust their employers over the government, media and non-profits. Our country is looking to our companies to shape the culture in our nation. What an incredible opportunity for entrepreneurs!
What work are you engaged in to make a positive change in our community?

Beginning in 2019 after my own horrific experience, I began lobbying Congress to remove sexual assault and rape from arbitration clauses in employment contracts. 60 million Americans had this clause in their employment contract. I am happy to report that 2 weeks ago, the bill became law and my hope is other women will never have to experience the same things I did.
Thank you, Carrie, for fighting to make workplaces safer for women. You are truly an inspiration!
If you would like to connect with Carrie, you can find her on Instagram @Carriebobb or
on LinkedIn
.