Officers/Chairs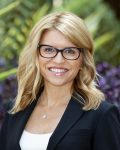 Sara Bennett, President
Insurance Professional
Sara has been a member of the San Diego Women's Foundation since 2009 and has actively participated on the Grants and Membership Committees. She has been a Commercial Insurance Broker with Barney & Barney for nearly 10 years, and supports a number of industry associations and non-profit organizations. She is proudly serving her second term as Chairwoman of Barney & Barney's GROW Initiative, which stands for Growth in Relationships and Opportunities for Women. This leadership role has enabled Sara to support Barney & Barney in an effort to attract, retain, educate, and advocate for the women of B&B and the business community, as well as provide a vehicle to advance women into the leadership ranks of the organization. Sara earned her degree from the University of San Diego and has her Certified Insurance Counselor and Accredited Advisor of Insurance designations.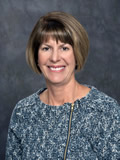 Susan Howe, President-Elect
Community Leader
Susan served as the Director of Major Gifts at the San Diego Public Library Foundation for over seven years. The scope of her work includes writing grants, procurement, and developing corporate partnerships. Susan's past Board experience includes being a member of the Nominating Committee and Board of Directors at Junior League. She is also a Past President and Board member of the Scripps Ranch Friends of the Public Library. She is a Founding Member of Hidden Valley House Auxiliary, a volunteer group dedicated to the support of battered women and children. Susan is an alumna of Scripps College where she graduated with a BA in Political Science.
Valerie Jacobs, Immediate Past President
Philanthropic Consultant and Speaker
Valerie Jacobs is dedicated to providing consulting services to individual philanthropists and foundations. She has been a licensed Marriage and Family Therapist for over 30 years, specializing in the effects of wealth on relationships and personal well-being. Recognized as an expert on wealth and philanthropy issues, Valerie has been interviewed for numerous books, magazines, and newspapers. She has served on her own family's foundation board since 1988 and is a nationally known speaker who has presented at conferences and events around the country.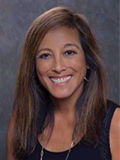 Arlyne Brown, Membership Chair
Financial Services Professional
Arlyne brings a wealth of knowledge and experience to her role as board member and Connections Co-Chair. Arlyne has been involved in numerous community service organizations including the Nativity School and the Rancho Santa Fe Auxiliary of Rady Children's Hospital. She was a founding member of Kids Korps USA and the Fairbanks Republican Women Federated. When Arlyne lived in Scottsdale, she was a board member of Brophy Preparatory School Mother's Guild and also graduated from Scottsdale Leadership. Arlyne earned a BA in Economics from UCLA and an MBA from USC.
Michelle Candland, DIG Chair
Author and Community Leader
Michelle became involved in the San Diego community when she moved here from Salt Lake City in 1998 as a Managing Director at CBRE. She quickly joined the downtown San Diego Rotary club, and would later serve on the board and as President from 2014-2015. She soon began volunteering at Monarch School, and not long after became a founding board member, and later President, of the Monarch School Project; a non-profit created to support the work of the Monarch School for homeless and at-risk children. She received San Diego Magazine's 2004 Art of Giving Award and was recognized by the Corporate Directors Forum as a Director of the Year for her work with Monarch. After retiring from CBRE in 2004 she began writing her first book, "Women Who Weave Tribulation into Triumph," which tells the stories of 10 women, herself included, who overcame adversity with strength and grace. She was drawn to the San Diego Women's Foundation because she held many of the members in high regard for their dedication and commitment to making a difference and wanted to be a part of that effort.
Susan Hennenfent, Governance Chair
Community Leader
Susan's professional life includes sixteen years at Qualcomm in San Diego. While at Qualcomm she brought her leadership skills in Product and Program Management to the company. As a community leader, Susan has been involved with Rotary Club and is a Past President of the Del Mar Solana Beach Rotary. She extends her work for Rotary further, as she is currently on the Fundraising Committee for the District. Susan graduated from the University of Akron with a BS in Electrical Engineering and an MBA from San Diego State.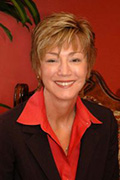 Cindi Hill, Finance Chair
Compliance Consultant
Cindi has worked in the compliance industry since 2004 and worked in the financial planning/investment advisor industry from 1985 to 2010. She received her Bachelors of Science degree in Finance from San Jose State University and obtained her Investment Adviser Certified Compliance Professional (IACCPSM) designation  in 2011 and her Certified Financial Planner® (CFP®) designation in 1993. Cindi has been a member of the National Association of Personal Financial Advisors (NAPFA) since 2002 where she served on the NAPFA National Board from 2008-2011; she is also a member of the Southern California Compliance Group and the National Society of Compliance Professionals. Other Board positions include ElderHelp of San Diego, where she served as Treasurer, Vice Chair, and Chair.
Jean Kaiser, Governance Chair
Real Estate Professional
For the last 12 years, Jean has dedicated herself to building a successful real estate business. Previously she served the Sharp Health Care system for 20 years as a physical therapist. Jean's passion is serving people in need. She has been a member of SDWF since 2011 and has served as co‐chair of the DIG committee and led trainings for the Grants Committee. She has served as the chair of the governing board of her church, as well as on various committees both in her church and in local schools. She also initiated and coordinated events for the YWCA San Diego. Jean is currently involved with an international organization that cares for destitute children and has taken several trips to Africa to lead teams to care for orphans.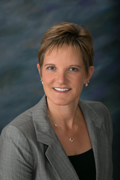 Janice Kurth, GEC Vice-Chair
M.D., Ph.D.
Janice Kurth has been a member of the San Diego Women's Foundation since 2012. She has a Ph.D. in human genetics and is a medical doctor. Her professional career included medical practice, academic and industrial biomedical research, product and software development, research management and pharmaceutical medicine. She now devotes herself full time to volunteer work to improve the lives of the underserved. Her extensive community involvement includes Rotary International (District Governor, 2015-2016), The San Diego Women's Foundation, Mira Costa Community College Foundation, public school foundations, The San Diego Immunization Coalition, student mentoring and more. She has led and participated in numerous humanitarian projects locally and internationally for the past 15 years.
Shari Miller
Financial Advisor
Shari D. Miller brings over 34 years of experience in the financial services industry to her role as a founding partner of Symbio Financial Partners. She is an LPL Registered Principal, LPL Financial Advisor, and has completed the Certified Financial Planner Professional Education Program. Shari joined LPL Financial in 1992, after working for five years at Kidder, Peabody in Retail, Corporate Finance, Merger & Acquisitions departments in New York City. Shari earned a Bachelor of Science Degree from Kansas State University. Shari stays active in the community as a member of the Grants Executive Committee of the San Diego Women's Foundation, which has awarded nearly $3 million in grants to deserving organizations throughout San Diego County.

Mary-Rose Mueller, Programs Chair
Retired Nursing Professional
Mary-Rose has been a SDWF member since 2005. She has served on four 'discovery teams', an ad hoc committee on multi-year grants, the founding Impact committee, and a Community Partner Liaison. Mary-Rose views herself as a mini-ambassador for the SDWF, informing friends and acquaintances of the organization's impact on the region. She believes membership in SDWF has rewarded her with a better understanding of the issues/settings/people that shape our city and county. Mary-Rose worked as a clinical nurse and nurse practitioner in hospitals and clinics, and upon completing a PhD in sociology from UCSD, pursued a career in social science research and education. Recently retired, she has turned her attention to family and community. Currently, she is a co-VP for Communications on the Friends of the Mission Hills/Hillcrest Library Foundation Board of Directors and volunteers with the San Diego County Board of Education's literacy program, Everyone A Reader.
Dale Spector, GEC Chair
Community Leader
Dale brings a range of skills and expertise to her role as board member. Dale holds a Masters in Guidance and Counseling. Her background and experience is in both teaching and guidance counseling. She also has experience in human resources and personnel management. From 1985-2006, in venture with another SDWF Member, Susie Zlotnik, Dale and Susie opened The Yellow Book Road, a children's bookstore in La Mesa. After selling the store in 2006, Dale taught at San Diego State University's College of Education for the next 8 years. Since retiring from SDSU, she has continued to teach through the College of Extended Studies on a part-time basis. Dale is also a community leader and has volunteered with a variety of organizations including: Docent San Diego Central Library, San Diego Library Foundation Library Shop Over-site Committee Member, Volunteer for the San Diego Children's Book Festival, Teen Book Leader for Juvenile Justice Book Group at Salvation Army Door of Hope, Trainer for Rolling Readers, and Volunteer for the Family Literacy Foundation.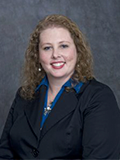 Bridget Strickland, Development Chair
Nonprofit Professional
Bridget joined San Diego Women's Foundation in 2014. She has over 16 years' experience in fundraising, business development, and strategic nonprofit management and is currently the Corporate Development Manager at San Diego Habitat for Humanity. Since joining SDWF, Bridget has been an active participant in SDWF's grants review process each year, served as chair for two Annual Grant Celebration committees, and co-chaired the 2016-17 Discovery, Inquiry, and Guidelines (DIG) team. Bridget is also a past chair of the steering committee for Emerging Practitioners In Philanthropy (EPIP) San Diego Chapter. Bridget holds a BA in Theatre from University of California, San Diego.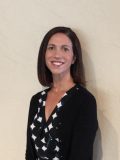 Tina Williams, Fellows Chair
Nonprofit Professional
Tina joined the San Diego Women's Foundation in 2014 as part of the first cohort of SDWF Philanthropy Fellows, a program that provides a 2-year membership for women nominated by a Community Partner. After completing the Fellowship, Tina stayed on as a member actively participating in the grants process and on the DIG and Fellows Committees. Tina has served in the San Diego nonprofit sector for 16 years and currently works as the Grants Administrator for the YMCA of San Diego County. She earned her Bachelor's degree from the University of Notre Dame and her Master's degree from the University of San Diego.
Members-At-Large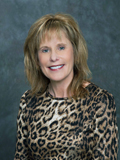 Joan Jones
Nonprofit Executive
Joan has over 25 years of strategic planning, finance, and accounting experience in the energy, utility, and consumer electronics industries. Her corporate experience includes holding senior level finance positions at Sony Electronics, Sempra Energy, and Getty Oil. She presently uses her corporate business expertise to assist the non-profit sector. As Executive Director of the San Diego Regional Fire Foundation, she is focused on fundraising, strategic planning, and increasing public awareness of fire and emergency services. Joan, a CPA, graduated cum laude with a BS in Business Administration from Cal Poly, San Luis Obispo. She received her MBA from Cal State, Bakersfield.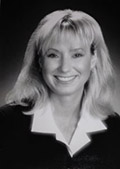 Jill Smith
Retired Journalist
As journalist for over 30 years, Jill worked as a producer and reporter locally for NBC-TV and nationally for The Today Show, TIME and People Magazines, 48 Hours on CBS-TV, and a variety of programs on HGTV and The Food Network. Jill has been awarded seven Emmy awards. Since retiring in 2011, Jill has worked with Rady Children's Hospital's Charity Ball, the San Diego Food Bank, and San Diego Youth Services Emergency Shelter as well as served on the Board of Mission Hills United Methodist Church.
Kathy Jones
Community Leader
Kathy has been a member since 2011. She served as co-chair of the Programs committee and the Discovery, Inquiry and Guidelines Committee. She is a former professor of Exercise and Wellness, and has taught at Arizona State University and San Diego State University. Since moving to San Diego in 2002, Kathy has been an active volunteer; serving as a Master Gardener for 10 years, Mission Hills Town Council member and chair, and Mission Hills Garden Club President. She currently serves on the board of the YMCA's Youth and Family Services branch as Chair, on the San Diego Youth Tennis Board as Secretary, as well as on the San Diego County YMCA board. Kathy has a BA in Sociology from UC Berkeley, an MS in Exercise Science and a Ph.D. in Curriculum and Instruction from Arizona State University. She also teaches nutritional cooking classes for children and is a graphic artist.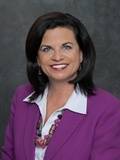 Carolyn Konecki
Professional Insurance Advisor
Carolyn is the Personal Lines Manager for Cavignac & Associates. She is a successful entrepreneur and is committed to building relationships, educating her valued customers and providing exceptional service for high‐net worth individuals. Carolyn is extremely involved in the San Diego community and has been a member of San Diego Women's Foundation since 2011. She is currently involved in the Grants Review and Membership committees. Carolyn is also a member of several professional organizations including the Professional Women's Fellowship, La Jolla Real Estate Brokers Association, Integrated Wealth Solutions, and Corporate Alliance. She currently sits on the Board of Directors of the Professional Women's Fellowship and serves as the treasurer. A magna cum laude graduate of USC with a degree in business management, Carolyn is married and has two adult sons. Her hobbies include traveling, reading, wine collecting, horseback riding, and swimming.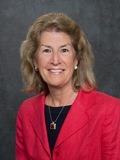 Alexis Lasheras
Community Leader
Alexis has been a member of the San Diego Women's Foundation since 2011. Upon joining, she became an active member of the Programs Committee and the Grants Committee (Proposal Review, Site Visits, and Impact). Alexis moved to San Diego in 1991 where she founded the International Center for American English (ICAE), a language school dedicated to teaching English to foreign students and professionals. While Director of ICAE, she was a member of English USA, serving as Vice President for Outreach from 2006 – 2008. Alexis continues to volunteer as an academic representative for ACCET, a national accrediting agency for continuing education and training programs. Alexis received a BA in English and an MA in Teaching English as a Second Language from UCLA.