Past Presidents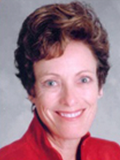 Linda L. Katz, Founding President
Community Leader
Linda has served as an active community volunteer for 30 years and is the Founding President of the San Diego Women's Foundation. She has served as Board Chair for Planned Parenthood, Senior Community Centers, LEAD San Diego and Rady Children's Hospital Auxiliary and has board service with The San Diego Foundation, Rady Children's Hospital Foundation, Planned Parenthood Action Fund, Francis Parker School and the Junior League of San Diego. Her many honors include San Diego Magazine's Volunteer of the Year, Charter 100's Woman of the Year and Planned Parenthood's Margaret Sanger Award. She is a graduate of Arizona State University.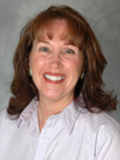 Julie Dubick, Past President
Director of Policy for San Diego Mayor Jerry Sanders
Director of Policy for San Diego Mayor Jerry Sanders
Julie has practiced law for more than 25 years, first with the United States Department of Justice in Washington, DC, and later as a partner with the law firm of Seltzer Caplan McMahon Vitek. She is a trained mediator and long time member of the American Arbitration Association. She is also a contributing author to the book "It's Harder in Heels", writing on work/life balance issues. Her board service includes Scripps Health, Las Patronas, NCCJ and SDCBA. Julie has a BA from Mt Holyoke College and a law degree from Case Western Reserve University.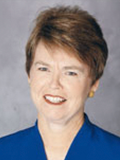 Alicia Foster, Past President
Community Leader
Alicia has more than 30 years of human resources, executive coaching and development experience. She was affiliated with The Center for Creative Leadership for more than 17 years as a member of the faculty and as an adjunct executive coach and trainer for Fortune 500 companies, government and non-profit organizations. Alicia retired in 2006 but continues to share her skills with the non-profit community. She served as SDWF's president from 2005 to 2007. She holds a bachelor's degree from Santa Clara University and an MEd from the University of San Diego.
Carol Littlejohn Chang, Past President
Community Leader
Carol brings more than 25 years of experience in academic administration and consulting in the health field culminating her career as associate dean of the UCSF School of Dentistry. She currently serves as a trustee of the UCSD Foundation, chair of the UCSD Moores Cancer Center Board, and vice president of the Fleet Science Center's Board of Trustees. She has chaired numerous fund raising events, including the Charity Ball for Children's Hospital, the UCSD Cancer Gala, and the RITZ and was honored as a Woman of Dedication. She has an MPH degree from UC Berkeley.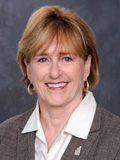 Cynthia Olmstead, Past President
President, Olmstead Consulting
With over 20 years' experience as an organization development specialist, Cindy's professional focus is on helping organizations and individuals, nationally and internationally, to build and maintain trust. She has developed a series of programs called TrustWorks! that teach a common language of trust, build strategic plans and train leaders. A native San Diegan, Cindy sits on the Second Chance board, is past chair of LEAD San Diego and is a member of the Downtown Rotary Club. Cindy holds a bachelor's degree from Pomona College and was a master's candidate with California American University in managerial behaviors.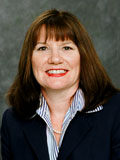 Teresa Jacques, Past Interim President
Human Resource Professional
Teresa brings over 20 years of global executive experience within the telecommunications, oilfield services and professional services sectors to the SDWF. She has led and established world-class HR functions, incorporating recruitment programs, executive development, employee motivation programs, compensation programs and leadership development. Teresa has served on the Board of Casa de Amparo and Co-Chairs the San Diego Chamber Orchestra Annual Gala. Teresa has a Master of Arts Degree in Manpower Studies from the University of Westminster U.K and completed the General Manager Program at Harvard Business School.
Rita Solberg, Past President
Community Leader
A volunteer in the San Diego community for more than 25 years, Rita joined SDWF in 2004 and has been active with the grants committee in the years since. She has served as president of the Junior League of San Diego as well as the Francis Parker School Parents' Association. She is a past president of MADCAPS (Mothers and Daughters Charity Assisting Philanthropies) and was a board member of Voices for Children and Lutheran Social Services of Southern California. Rita is a LEAD San Diego graduate. She holds a bachelor's degree from Minnesota State University and a master's in nursing from UCLA.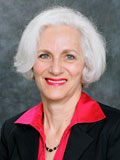 A.J. Frank, Past President
Financial Planner
A.J. has over 20 years experience as a financial planner helping people understand and organize their financial lives and achieve their goals. She has served on the local board of the National Association of Personal Financial Advisors and has been involved with the Grants Committee of SDWF since 2004. She holds a bachelor's degree magna cum laude from Duke University, is a member of Phi Beta Kappa, and is a graduate of the College for Financial Planning.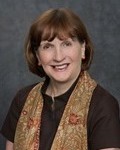 Leigh Hartman, Past President
Community Leader
Leigh is a Clinical Laboratory Scientist and spent more than 15 years in Clinical Lab Medicine for Mercy Hospital retiring in 2005 from Children's Hospital where she was the coordinator of The Brain and Tissue Bank for Developmental Disorders. She is a 1995 LEAD San Diego graduate and a past President of National Charity League, Inc. Her volunteer experience includes leadership positions throughout the Episcopal community, Birdrock and Muirlands PTA, La Jolla Village Garden Club and St. Germaine Auxiliary. She has a BS in Microbiology from Arizona State University and a Certificate in Fund Raising and Development from UCSD Extension.
Valerie Jacobs, Past President
Philanthropy and Wealth Consultant
Valerie is the founder of Valerie Jacobs Consulting, dedicated to providing direct consultation support to individual philanthropists and family foundations. In addition, she is a nationally–known speaker and has created a series of workshops for women and philanthropic-minded families dealing with both philanthropy and family dynamics. Valerie has served on her own family's foundation board since 1988, including three terms as board chair. Valerie holds a Bachelor of Arts degree in physical anthropology from the University of California, Santa Barbara and a Masters of Education degree from California State Polytechnic University, San Luis Obispo.