Join SDWF – We Need You
The San Diego Women's Foundation's future is exciting! Please join us by becoming a member and sharing the vision of women working together to develop a new era of philanthropy.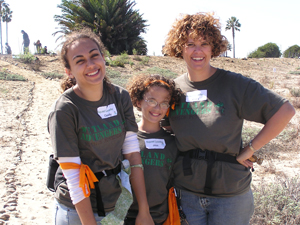 You care about our community.
You want to work with others to make a significant difference.
You believe in the power of informed giving and community legacy.
Membership Payment Options
SDWF offers mail and online membership payments for your convenience. Members are able to join at the $2,250 level or, for those under 40 years old, at an optional $1,125 level. All credit card payments are subject to a 3.5% processing fee that is also tax deductible.
Installments
If you would like to pay your membership in installments through the year, we offer bi-annual, quarterly, and monthly payment options. Monthly payments cannot be made by check. For installment payments made by check, SDWF staff will send email reminders when check payments are due. For installment payments made by credit card, your card will automatically process on the same day of the month as the initial payment for all following payments until your total contribution for the year is met. All installment payments must be renewed on an annual basis.
Membership Forms
Please use the links below to download a membership form for mail or access our online payment forms.

Download Membership Form for Mail
Tax ID Number: 95-2942582