Inspired by an idea,
a small group of San Diego volunteers recognized changing patterns in women's giving and envisioned an organization that would promote the leadership of women in philanthropy.
Like women in several other major U.S. cities, these community leaders sought opportunities to learn about critical issues facing the region and make a difference. In 2000 they founded the San Diego Women's Foundation to strengthen and improve women's capacities to engage in significant philanthropy in San Diego.
Founded as a supporting organization of San Diego Foundation, SDWF has grown to an organization of more than 210 members. Each member has committed to an annual contribution of $2,500 or $1,250 (based on giving capacity) and has one vote to determine where grants will be awarded each year.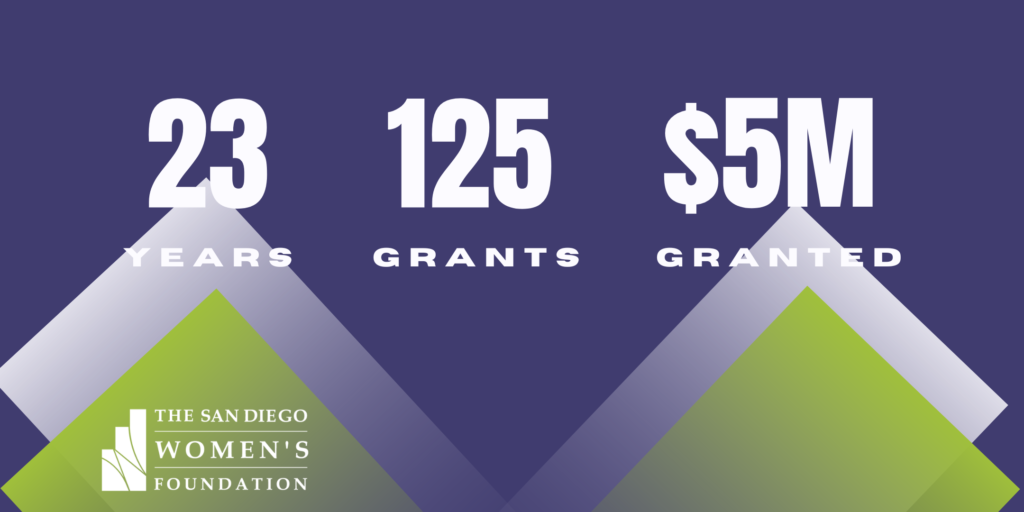 Each grant, $25,000 or greater, targets a specific funding priority for the year. Education is key to SDWF and forums on philanthropy and community issues are our educational core. Our grantmaking process is a rigorous one and provides each member with an in-depth understanding of the philanthropic process.
From SDWF's inception, its founding members envisioned a legacy beyond their lifetimes. To that end, a portion of each member's annual contribution is allocated to a permanent endowment fund which has grown significantly and will enable SDWF to benefit and strengthen the San Diego region far into the future.