SDWF Holiday Party with a Purpose 2022
This season we're getting into the spirit of giving by partnering with Cycle 22 Community Partner Kitchens for Good to support their work combating food insecurity in our community.
Ways to Support Kitchens for Good
Donate Funds – Through its apprenticeship programs, Kitchens for Good fights economic inequality by serving as a bridge between those often excluded from the workforce and San Diego's robust hospitality sector. The demand for food service workers it at an all-time high, and Kitchens for Good is scaling its workforce training programs.
How Your Donations Help:
$50 provides classroom supplies during the 10 weeks of training.
$100 provides Food Safety and Allergens certifications.
$125 provides the uniform help Apprentices show up professionally every day.
$150 provides the knife kits and baking sets that are formally presented once an Apprentice has passed their first skills assessments.
$200 provides a weekly stipend to help Apprentices cover their basic needs during the 10 weeks of skills training.
$250 provides bus passes to enable Apprentices get to class each day.
$300 provides two meals each day during the 10 weeks of training to ensure Apprentices are well-nourished.
$500 provides the food for the culinary and baking lessons Apprentices receive during the 10 weeks of
If you choose to give, please note that you are a member of or affiliated with the San Diego Women's Foundation.
Shop – Purchase your holiday gifts at Kitchens for Good's Shop. Find handcrafted items made by micro-entrepreneurs and curated pre-loved kitchen wares that tell a story and support Kitchens for Good's transformational culinary programs.
Declutter – Donate your preloved kitchen and dining wares to Kitchens for Good's Shop. All proceeds support Kitchens for Good's programs. All cooking tools, textiles, small wares, equipment, and décor are welcome.
Support– Food and nutrition insecure homes often lack the essential cooking tools, yet more than 80% the food distributed by San Diego's two food banks is perishable and requires cooking. To help Kitchens for Good partners with several organizations to help equip kitchens with the essential food prep items.
If you would like to help support this initiative, please consider purchasing a gift from this Amazon registry or donating the items below.
Cutlery | Chef's Knives | Cutting boards | Sauce pans | Spatulas | Large stirring spoons | Oven mitts | Glass baking dishes | Metal baking sheets | Colanders | Can openers | Skillets | Measuring cups | Measuring spoons | Cheese graters | Pie pans | Hand mixers | Blenders
If you elect to use Amazon, please consider ordering through Amazon Smile and designating Kitchens for Good as your charity of choice. 
Gifts purchased from the registry can auto-ship to Kitchens for Good.
You are also welcome to bring your new or used items to the Holiday Party on 11/30. 
KITCHENS FOR GOOD ONLINE SHOP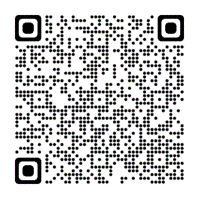 SCAN TO SHOP OR SKIP THE SHIPPING AND BUY IN STORE TODAY